Welcome to the MBAV Wiki
Hey there, and welcome to the My Babysitter's a Vampire Wiki! There are 329 articles and still growing since we were founded in June 2011. The format allows anyone to edit or create a page, a blog, and more! We are thankful to have you and hope you join the Wiki and stay. Don't forget to check the Guidelines before editing.

If you need any help, contact one of the admins.
About
My Babysitter's a Vampire is a 2011 Canadian television series, based on the television film of the same name. In Canada the series premiered on Télétoon, in French, on February 28, 2011 and Teletoon, in English, on March 14, 2011. In the United States it premiered on Disney Channel on June 27, 2011. The show was created by Fresh TV, creators of 6teen and Total Drama. The show is about Ethan Morgan's over protective parents assigned a babysitter to watch over him and his 8 year old sister, he thought he'd die of embarrassment. But no need to worry: embarrassment is now the last thing on a long list of stuff that wants to kill him and his geeky pals Benny and Rory. Because this babysitter may look like the girl of his dreams, but Sarah just happens to be a Vampire. Season 2 began filming on September 21, 2011 in Toronto, continuing the story of where Re-Vamped left off. It finished filming on November 15, 2011, and season 2 first premiered on Disney Channel on June 29, 2012. However after the season two launch, it was stated by FreshTV that My Babysitter's a Vampire would not be getting a season 3.

Featured Episode
Season 2, Episode 1: Welcome Back Dusker -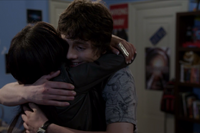 After leaving for most of the summer, Sarah comes to see Ethan and is ready to start another year. Sarah is adjusting to being a full-blooded vampire and learning to play by the rules of Whitechapel's Vampire Council, while Ethan refuses to give up on his dreams of curing vampirism. However, Ethan and his friends soon discover they have a mysterious new enemy determined to wipe out all the supernatural competition in Whitechapel.

Vote for the next featured episode here
The poll of the Month
MBAV News
Fanon Wiki
Featured Character
Latest MBAV Promo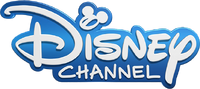 New Admin Mubeen Raja
Hi, I want you all to welcome our new admin 'Mubeen Raja'. He has already made a Happy Holidays page. Any words Mubeen?
"Thanks for making me an Admin. I am a loyal, biggest fan of MBAV so I should be good. You guys will be seeing me around on the Wikia. Merry Christmas and stay tuned for more episodes of MBAV!"
Thank you Mubeen, We enjoy having you on as a admin and would love to see more posting. Say Hi to him by commenting or chat to him please. Thanks everyone and Merry XMAS or shall I say Merry Vampire Christmas!?